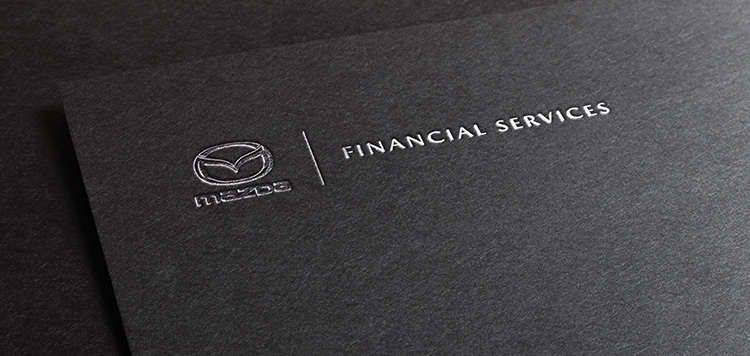 Maybe you've heard of Mazda Financial Services, maybe you haven't. Maybe you think this has something to do with the joint venture plant in Alabama. Spoiler alert: it doesn't. Everything you need to know about MFS can be found in this short list below.

Disclaimer: Toyota Motor Credit Corporation (TMCC) runs the show and is the legal name for the business. But most people know TMCC by its brand names: Toyota Financial Services (TFS) and Lexus Financial Services (LFS). This week, TMCC added a new player to its team of brand names, Mazda Financial Services (MFS).

For the sake of clarity, we'll be using TMCC to differentiate between TFS, LFS, and MFS, which are all operated by TMCC. Still don't get it? TMCC is the manager, and TFS, LFS and MFS are its "direct reports."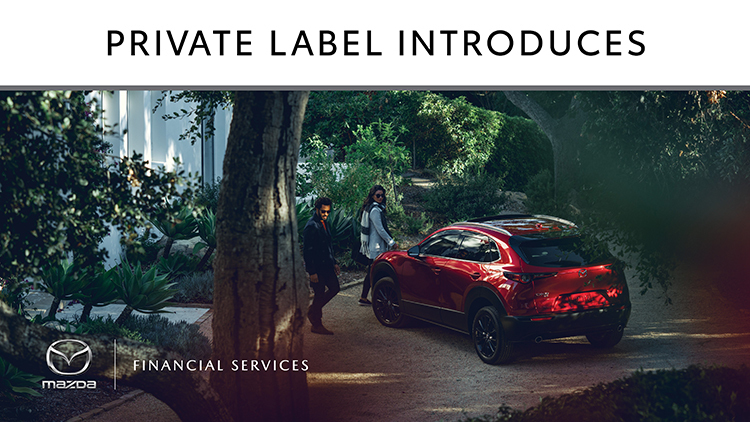 1. Private Label is new business for TMCC.

The company provides financial products and – you guessed it – services to Toyota and Lexus dealers and customers across the country. They're, to say the least, pretty good at it (No. 1 auto lender in the U.S., in fact), so they decided to expand their portfolio and offer other clients the same best-in-class service they provide to Toyota and Lexus dealers and customers.

Let's break it down: the term "private label" refers to products or services produced by one company for sale under another company's brand. That means TMCC's private label business isn't tied to any single specific brand. Its services could be offered and executed with different clients.

2. Mazda Financial Services (MFS) is TMCC's first private label client.

Usher found Justin Bieber. Disney invested in Marvel. And Mazda believed in TMCC.

TMCC pitched its private label business strategy to Mazda. Mazda looked at TMCC's experience in auto finance and saw the opportunity TMCC's advanced systems and processes would provide their dealers and customers. It was an obvious match. Mazda swiped right, TMCC swiped right, and along came Mazda Financial Services (MFS).

But with any relationship, labels are important. So here is how this will work.

Starting April 1, 2020, TMCC will be doing business under the MFS brand name in order to sell TMCC products and services to Mazda customers and dealers. This is similar to the way TMCC uses the LFS brand to sell products and services to Lexus dealers and customers.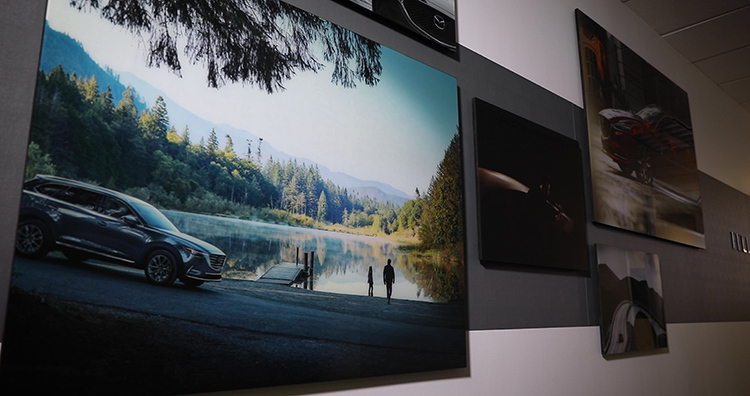 3. MFS is a new brand organization within TMCC and draws heavily on the support of many TFS departments.

It's like getting a new sibling that you have to share with! MFS is like a startup – it was made from scratch, but some familiar faces helped to make it happen.

Some incredible team members from across TMCC (remember: TFS and LFS) helped to get MFS off the ground. Led by President Pete Carey and Group Vice President Karen Ideno, MFS had to hire team members, create all-new branding and marketing materials, update technology, learn the Mazda business, vehicles and how to embody the Mazda brand.

And while the three brands (TFS, LFS and MFS) will share many resources, much of the organization is all-MFS, all the time. They're all a family, but separation between Toyota, Lexus and Mazda business is critical in key areas (like sales).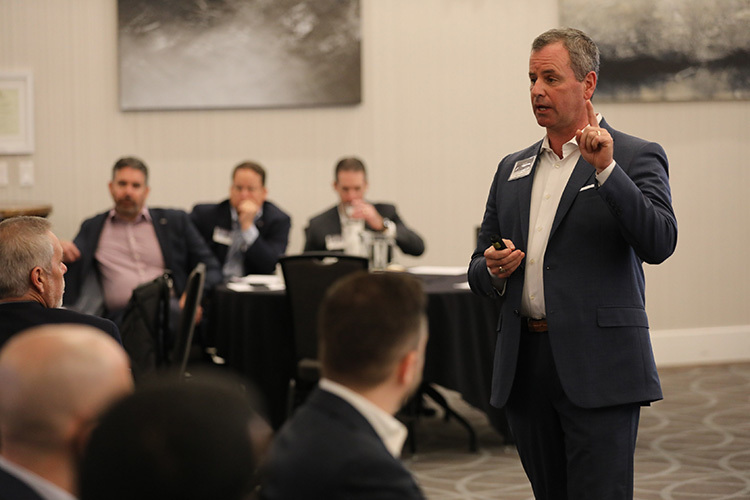 4. MFS was created in just 217 days!

With only seven months from announcement to launch, what happened in between? Excel spreadsheets, team members hired, Skype meetings, technology upgrades, lessons learned, late nights, early mornings and the occasional donut.

Team members put in an incredible amount of work to get the business off the ground, often in addition to their already busy TMCC-focused job. They're the real MVPs.

The very first MFS employee? President Pete Carey (above).

5. There are 99 full-time MFS team members.

The MFS organization consists of four groups:
Dealer Sales
Credit
Servicing, and
HQ Operations.
These teams are completely dedicated to MFS – not a shared resource. This one is for our friends in legal: this part of the organization is separate from working on TFS/LFS and are Mazda dealer- and customer-facing. They have separate email addresses, system access, etc.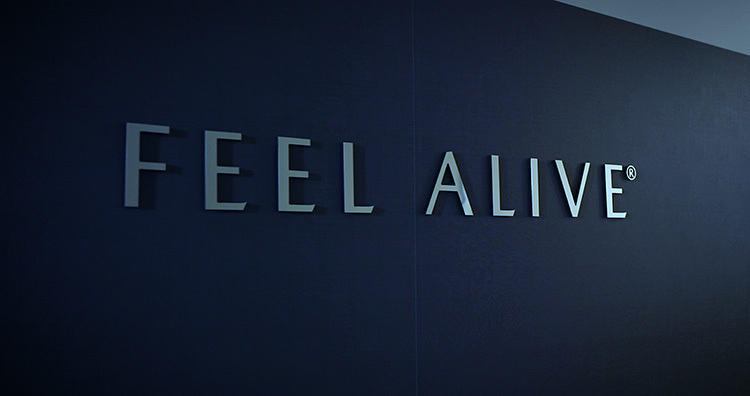 6. The MFS Headquarters is in Plano, Texas.

The MFS headquarters is just down the street from Toyota's North American Headquarters. Thirteen hardworking MFS-ers sit there. And the office is completely Mazda-branded. You'll see words like "feel alive" in their signature Mazda type and photos of Mazda vehicles throughout the space.

7. MFS sells products and services directly to Mazda dealers.


It's important that the new brand embodies the TMCC values of treating dealers as business partners. Which is why TMCC works through MFS' sales team to connect with Mazda dealers to provide the products and services their customers need. From retail and lease contracts to vehicle protection products like key replacement (offered by another subsidiary of TMCC), they've got the products Mazda dealers want to sell to their customers.

8. The Private Label business, with Mazda as the first client, is one of the largest single growth opportunities for TMCC in its 37-year history.

That's it. That's the line.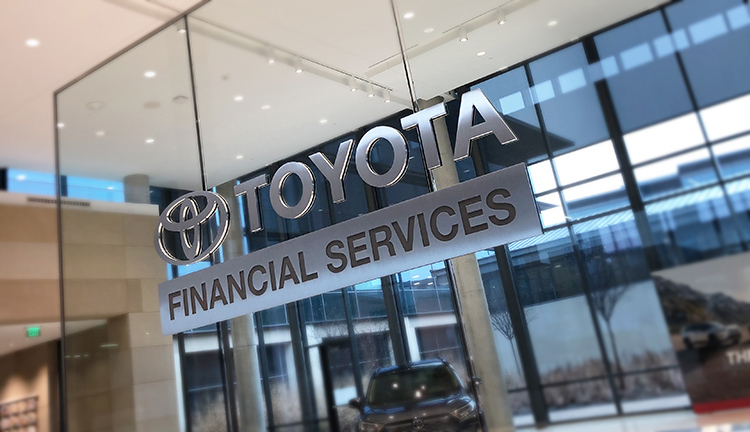 9. TMCC remains dedicated as ever to Toyota (TFS) and Lexus (LFS).

Once upon a time, Amazon only sold books. Then, they decided to share the love and sell other products, too. Now they'll deliver a spatula to your doorstep in less than an hour. This is like that.

As TMCC pursues this and other opportunities, it's important to emphasize that TMCC is still unwavering in its commitment to TMNA, Toyota and Lexus dealers, and Toyota and Lexus customers. TMCC is expanding its business to other clients, not transferring support. Parents love all their kids equally, right?

10. Private label benefits Toyota and Lexus

It may seem counterintuitive, but by creating MFS, TMCC is helping Toyota and Lexus win too.
How? Our financial friends broke it down for us like this: By having a larger book of business, expenses get spread over a bigger set of accounts. That means the cost to service each goes down, and TMCC is more efficient. Those efficiency gains make TMCC a better partner to Toyota and Lexus.

But, that's not all. Since it's a small start-up organization, MFS has some innovative new technology.
Over time, those technologies can be shared and deployed to the massive Toyota and Lexus portfolios. Sharing is caring.

By Kelsey Soule